How does light pollution impact migratory birds?
Light pollution can alter birds' behaviors, including migration, foraging and vocal communication. It also affects their activity levels and their energy expenditures. Migratory birds are particularly exposed to light pollution, especially those which migrate at night. Light pollution attracts and disorients nocturnally migrating birds, which may end up circling in illuminated areas. This unnatural light-induced behavior can mean they end up depleting their energy reserves and puts them at risk of exhaustion, predation and lethal collision.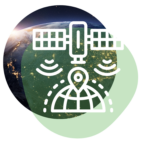 Satellite monitoring revealed that from 2012 to 2016,
artificially lit outdoor areas increased by 2.2% per year. Recent studies show that this number could be much greater.
Light pollution can change birds' migration patterns, foraging behaviors, and vocal communication.